Explore Ayurveda & Yoga – the
natural ways to human happiness
Giving yourself a good stretch, and maintaining a stress-free state of mind, means better immunity. In trying times of deadly viruses spreading around the world, it is important to fight away harmful toxins. Therefore, to keep aside a few minutes of every day to try out a few of these poses, can bring great changes in health.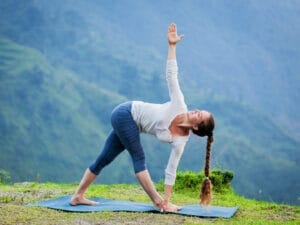 Breathing in yoga takes high priority. According to yoga, breath or 'prana' is the life force or the primary energy of life. It is the basic life force that controls our life. It is said to be the master form of all energy at every level of being. The breathing exercises in yoga can strengthen our life energy and our health. Practicing yoga can be one of the best ways to keep your lungs and body healthy.
Our specialised treatments
address all ailments
Our ambiance will make you
feel well looked after
Talk to us to find the harmony
in mind and body