Explore Ayurveda & Yoga – the
natural ways to human happiness
Explore Ayurveda & Yoga – the natural ways to human happiness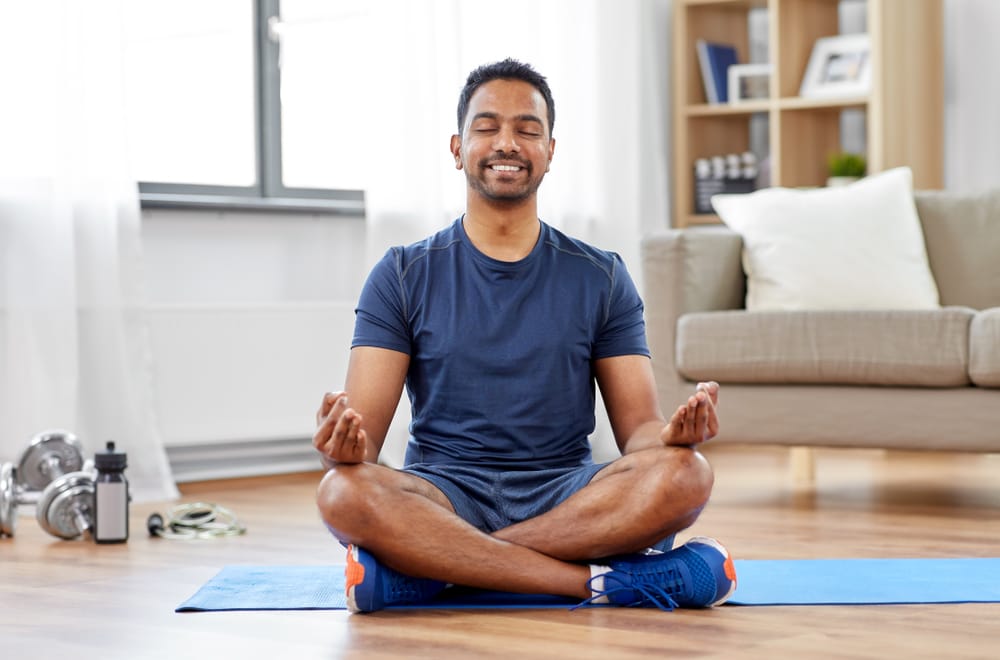 'സന്തോഷം' എന്നത് ഒരു  അനുഭൂതി എന്നതിലുപരി അത് നമ്മുടെ ശരീരത്തിലെ ഒരുപാട് രാസപ്രവർത്തനങ്ങളുമായി ബന്ധപ്പെട്ടിരിക്കുന്നു. സാഹചര്യങ്ങൾ എന്തുതന്നെയായാലും നമ്മുടെ സന്തോഷത്തെ നമുക്ക് ശെരിയായ  യോഗ പരിശീലനത്തിലൂടെ മുറുകെപിടിക്കാവുന്നതാണ്. നമ്മുടെ ശരീരത്തിലെന്ന പോലെ തന്നെ മനസ്സിലും യോഗക്ക് ആഴത്തിൽ സ്വാധീനിക്കാനാകും എന്നത് ഗവേഷണങ്ങൾ സ്ഥിരീകരിചതാണ്. യോഗയിലൂടെ കൈവരിക്കുന്ന മനസ്സും ശരീരവും തമ്മിലുള്ള ബന്ധം നമുക്ക് ശാന്തതയും  സമാധാനവും നൽകും. ജീവിതത്തിലെ ഏത് സമ്മർദ്ധവും മനസികപ്രയാസങ്ങളും കൈകാര്യം ചെയ്യുന്നതിന് ഇത് ഫലപ്രദമായ മാർഗ്ഗമാണ്. ചിലർ ഇതിനെ നിസാരമായി വ്യായാമം മൂലം ശരീരത്തിലെ ഡോപാമൈൻ ഉയരുന്നതിനാലാണെന്ന് എഴുതിത്തള്ളിയേക്കാം, എന്നാൽ പഠനങ്ങൾ തെളിയിക്കുന്നത് യോഗ ശരീരത്തിലെ കോശതലത്തിൽ വരെ മാറ്റങ്ങൾ വരുത്താൻ സഹായിക്കുന്നു എന്നാണ്. യോഗാസനങ്ങൾക്കായി ശരീരം മടക്കുകയും നിവർത്തുകയും ചെയ്യുമ്പോൾ അക്ഷരാർത്ഥത്തിൽ ശരീരത്തിലുടനീളം രക്തയോട്ടം വർദ്ധിക്കുകയും ഊർജ്ജം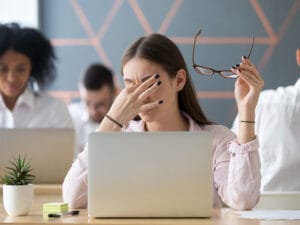 Yogic guidelines are productive both in healing and in prevention when it comes to eye exercises. Yoga provides a daily regimen of exercises that can rejuvenate your eyes and improve vision. For the ultimate health issues related to eyes, therapeutic measures in yoga can be practiced as it emphasis mainly on strengthening the eye muscles and enhancing eye focus.
Unbalanced blood sugar, the root cause of diabetes, results in hypoglycemia or hyperglycemia, and weight gain. High blood sugar (hyperglycemia) increases the need to urinate, weight loss, fatigue, blurred vision and headaches. Stress, illness, infection or skipping insulin, lack of strenuous physical activity can increase your blood sugar. Over the years, Ayurveda has studied the root causes and analysed remedies for problems relating to unbalanced blood sugar.
Workplace stress causes anxiety, fatigue, increased anger, problems with relationships, inability to focus properly, stress headaches, insomnia and a variety of stress-related diseases. Stress at the job occurs when the mind, body or emotions receive an overload of stimulus.
Ayurveda and Yoga hold different but mutually supporting roles for each other. Ayurvedic guidelines help to create the lifestyle and understanding of the external world necessary to support and preserve health. Yogic guidelines support the spiritual perspective revealing that there is more to life than health, financial success and family life.
Sceptics call it just another exercise fad while advocates call it a lifestyle – irrespective of your outlook on yoga, you cannot deny its popularity. Perhaps its popularity stems from the fact that, unlike other exercise regimes,it focuses on the harmony between the human body, mental health and the spiritual being.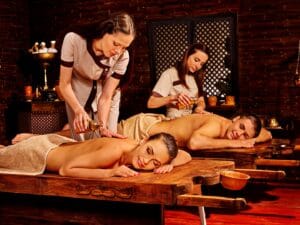 Known as the ultimate mind and body healing experience, Panchakarma is an Ayurvedic treatment which provides a full body detoxification and rejuvenation to restore balance and well-being.
Our specialised treatments
address all ailments
Our ambiance will make you
feel well looked after
Talk to us to find the harmony
in mind and body