Explore Ayurveda & Yoga – the
natural ways to human happiness
Explore Ayurveda & Yoga – the natural ways to human happiness
വീക്കം എന്ന വാക്ക് കേൾക്കുമ്പോൾ, നിങ്ങളുടെ മനസ്സിലേക്ക് വരുന്നത്, മിക്കവാറും നീണ്ട വ്യായാമത്തിന് ശേഷമുള്ള സന്ധി വേദനയോ അല്ലെങ്കിൽ തേനീച്ച കുത്തലിന് ശേഷമുള്ള വീക്കമോ ആയിരിക്കും. അതെ, ഇവയും വീക്കം ആണ്. അവയെ നിശിത വീക്കം എന്ന് വിളിക്കപ്പെടുന്നു. ശരീരത്തിന്റെ ഒരു പ്രത്യേക ഭാഗത്താണ് ഈ വീക്കം സംഭവിക്കുന്നത്. എന്നാൽ മറ്റൊരു തരത്തിലുള്ള വീക്കം ഉണ്ട്, കൂടുതൽ അപകടകരമായ തരം – വിട്ടുമാറാത്ത വീക്കം. തെറ്റായ കോശജ്വലന പ്രതികരണങ്ങൾ മൂലമാണ് ഇവ ഉണ്ടാകുന്നത്. ശരീരത്തിൽ പ്രവേശിക്കുന്ന ഒരു രോഗത്തെയോ അല്ലെങ്കിൽ വിദേശ വസ്തുക്കളെയോ ചെറുക്കാനുള്ള നമ്മുടെ ശരീരത്തിന്റെ മാർഗമാണ് വീക്കം. അതൊരു മോശം കാര്യമാണെന്ന് അർത്ഥമാക്കുന്നില്ല. അത് നല്ലതും ചീത്തയുമുണ്ട്. മിക്കപ്പോഴും, ഇത് നമ്മുടെ ശരീരത്തിന്റെ പ്രതിരോധ സംവിധാനം പോലെ പ്രവർത്തിക്കുന്നു. എന്നാൽ
What is the ultimate goal of life? Most of us fiddle at the question and mull over all the career choices and the financial stature that we build in our life. But these are just a mere mirage and far from the truth. The unsurpassed goal of this blessed life is to create a balance between physical health and mental serenity, and yoga in Ayurveda works keenly
What is the ultimate goal of life? Most of us fiddle at the question and mull over all the career choices and the financial stature that we build in our life. But these are just a mere mirage and far from the truth. The unsurpassed goal of this blessed life
Children tend to catch common colds and cough quite often. Treating minor infections like the common cold in babies can sometimes turn out to be a little tricky. Many doctors advise mothers to avoid using antibiotics on babies and toddlers unless it is indispensable. In fact, it is hugely unwise
How important is dental health for you? Many people tend to ignore the importance of oral hygiene. Maintaining a set of healthy teeth is not just a matter of increasing beauty. Often, people spent a good amount of their fortune on dental procedures, only to enhance appearance. But, it's essential
Giving yourself a good stretch, and maintaining a stress-free state of mind, means better immunity. In trying times of deadly viruses spreading around the world, it is important to fight away harmful toxins. Therefore, to keep aside a few minutes of every day to try out a few of these poses, can bring great changes in health.
Ayurveda can build up your immunity, and give you that extra boost to fight any deadly disease. Even if tested positive, a person with greater immunity power has better chances of survival than others.
Yoga can be the perfect solution to let off steam, relieve the stiffness and improve your energy. Doing yoga in the office has many benefits, first of all, it can be fun, relaxing and healthy. Yoga will help to relieve the stiffness from prolonged working and work stress. Whatever your work demands, yoga can help to protect your mind and body from the damaging effects of stress and improve overall energy and productivity.
Turmeric is an ancient spice that has been a part of every Indian kitchen for a long time. The spice is believed to possess amazing healing properties and is very healthy. It has a long list of health benefits from being anti-inflammatory to preventing heart disease, Alzheimer's and even cancer.
Say you are someone who eats processed and refined food, this type of food contains substances that your body doesn't know what to do with. So your body reacts to the substances from these foods and over time this leads to a general state of inflammation in your whole body. However, there are some medically proven measures you can take to prevent or reduce inflammation like the anti-inflammatory diet. It is proven that adding certain foods to your diet can minimise the symptoms of chronic inflammatory diseases.
The only sure cure to get rid of a hangover is time. The time that you can spend rehydrating, eating, sleeping and making better choices. The best way to prevent a hangover is to avoid alcohol altogether or to drink it in moderation. If you do find yourself suffering from a hangover, consuming some of the foods or beverages on this list can have you back to normal in no time.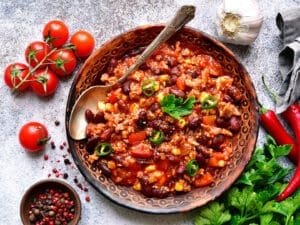 According to Ayurveda, immunity is connected with digestion. The better your digestion, the better your health will be. Your immunity is great when you have strong digestion and a good appetite. So one needs to strengthen their digestion process in order to improve immunity and stay healthy. Here's our guide to staying strong and healthy this winter season.