Explore Ayurveda & Yoga – the
natural ways to human happiness
Explore Ayurveda & Yoga – the natural ways to human happiness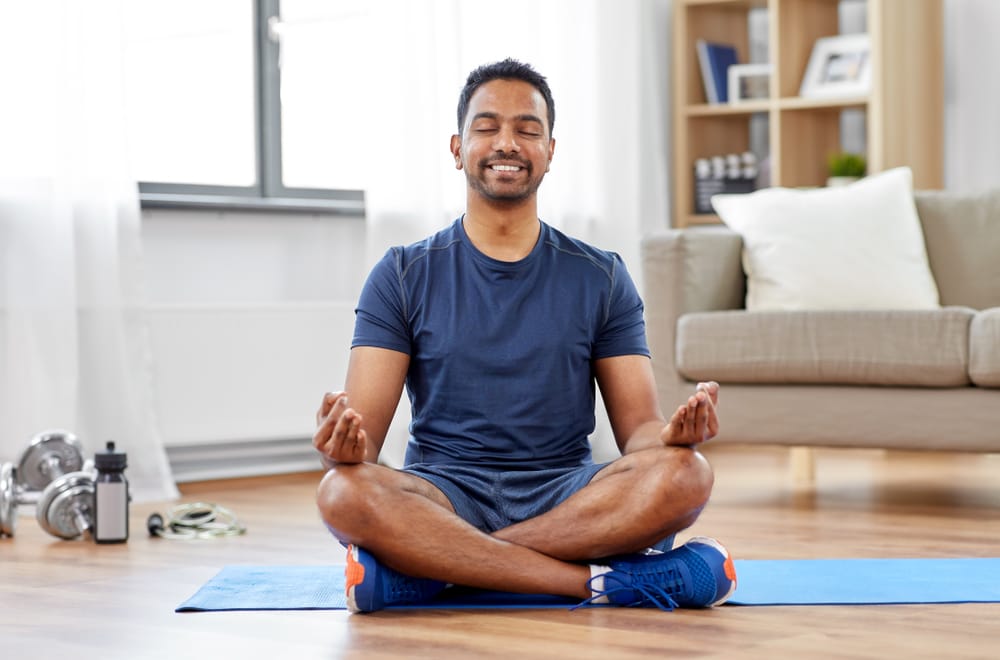 'സന്തോഷം' എന്നത് ഒരു  അനുഭൂതി എന്നതിലുപരി അത് നമ്മുടെ ശരീരത്തിലെ ഒരുപാട് രാസപ്രവർത്തനങ്ങളുമായി ബന്ധപ്പെട്ടിരിക്കുന്നു. സാഹചര്യങ്ങൾ എന്തുതന്നെയായാലും നമ്മുടെ സന്തോഷത്തെ നമുക്ക് ശെരിയായ  യോഗ പരിശീലനത്തിലൂടെ മുറുകെപിടിക്കാവുന്നതാണ്. നമ്മുടെ ശരീരത്തിലെന്ന പോലെ തന്നെ മനസ്സിലും യോഗക്ക് ആഴത്തിൽ സ്വാധീനിക്കാനാകും എന്നത് ഗവേഷണങ്ങൾ സ്ഥിരീകരിചതാണ്. യോഗയിലൂടെ കൈവരിക്കുന്ന മനസ്സും ശരീരവും തമ്മിലുള്ള ബന്ധം നമുക്ക് ശാന്തതയും  സമാധാനവും നൽകും. ജീവിതത്തിലെ ഏത് സമ്മർദ്ധവും മനസികപ്രയാസങ്ങളും കൈകാര്യം ചെയ്യുന്നതിന് ഇത് ഫലപ്രദമായ മാർഗ്ഗമാണ്. ചിലർ ഇതിനെ നിസാരമായി വ്യായാമം മൂലം ശരീരത്തിലെ ഡോപാമൈൻ ഉയരുന്നതിനാലാണെന്ന് എഴുതിത്തള്ളിയേക്കാം, എന്നാൽ പഠനങ്ങൾ തെളിയിക്കുന്നത് യോഗ ശരീരത്തിലെ കോശതലത്തിൽ വരെ മാറ്റങ്ങൾ വരുത്താൻ സഹായിക്കുന്നു എന്നാണ്. യോഗാസനങ്ങൾക്കായി ശരീരം മടക്കുകയും നിവർത്തുകയും ചെയ്യുമ്പോൾ അക്ഷരാർത്ഥത്തിൽ ശരീരത്തിലുടനീളം രക്തയോട്ടം വർദ്ധിക്കുകയും ഊർജ്ജം
People with pitta type body are more vulnerable to sunburn. Exposing to sun rays can increase the pitta present in the skin. This, on the other hand, reduces the Rasa Dhatu from the skin. This causes sunburn. Rasa dhatu is the nourishing fluid which gives colour, complexion and glows to the skin. Sudden decrement to this fluid could cause severe inflammation to the skin. Along with this, Vata will also get provoked, making the skin dull, dry and dehydrated. If not treated, this could form pigments on the skin and form dark patches.
The eight subdivisions in Ayurveda serve the clinical practices of medicine. Being a comprehensive health care system, Ayurveda through its clinical sub-specialties, incorporates every element of health solutions. This directly speaks for health promotions, disease prevention, curations, and health preservative solutions.
1 in every 10 people suffer from mental disorders. Identifying mental disorders are hard, and treating mental disorders on later stages is tough. With psychological support and awareness, mental disorders can be eliminated. From this World Mental Health Day, invest more time to improve mental health and feel the difference.
Hosting the practices of Ayurveda, India is the most preferred location for holistic health tourism. The Ayurveda Tourism industry is growing fast and strong with four conceptual practices – Ayurveda Massages, Ayurveda Spas, Ayurveda Medicines and Diets, and Yoga.
The world is occupied with more unhappy and frustrated people and with meditation, a state of peace can be developed. By controlling the mind, meditation could also be helpful in reducing emotions such as anger, fear, and painful thoughts. An individual who meditates recurrently will receive reflective benefits on their physical, mental, spiritual and emotional levels.
When the blood is impure, the body is prone to diseases. Ayurveda endorses cleansing the blood as a healthy measure against the extraction of toxins and to boost immunity, improve heart health and prevent diseases. Here are some excellent Ayurvedic herbs for blood purification and general detoxification of the body.
Metabolism is a biochemical process by which the body converts food into energy. Yoga is not only a stress reliever but it can also boost metabolism from pose to pose, and this helps in burning more calories than that of a usual workout. Yoga works on you from the inside-out, at various levels. Yoga stimulates and strengthens the endocrine organs, revving up the metabolic rate further. Moreover, the poses are designed to melt fat deposits by stretching, compressing and twisting the body.
During Karkidakam, human health is at a low, and the immunity of body is very much reduced. So the body becomes more susceptible to diseases. At this point, various Ayurveda practices can be done to facilitate energy and to improve health. These ayurvedic practices done at the time of Karkidakam is known as Karkidaka Chikitsa.
Migraines are not typical headaches. The base of migraine usually comes along the excessive stimulation of brain and blood vessels. Medications do not cure the problem as it only gives relief to the existing stage of pain. Now many are turning to ayurvedic therapies to treat migraines so the pain management becomes an easy task. Natural therapies along with relaxation techniques can be useful for managing pain in the case of migraine. With suitable lifestyle altering and ayurvedic therapies, one can find the key in treating migraines.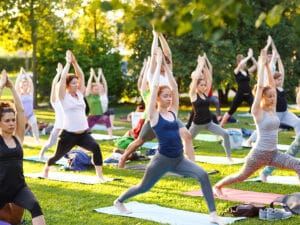 Ashtanga yoga is an eightfold path of Yoga that focuses on healthy living through Yoga, and it is coined by Maharishi Patanjali as a core essence of Yoga. This introduces the eight pillars of the yoga and gives a structured implementation according to the Yoga Sutras. The eight aspects form a sturdy structure, and it provides a complete spiritual yogic practice.
Monsoon arrives with a risk of numerous diseases, especially the ones related to Vata dosha in Ayurveda. Prevention is the only solution, and it is necessary to boost immunity power. Rather than balancing it with pills, drugs or vaccines, the Immune system should be balanced with proper and balanced nutrition, exercise, yoga, meditation, herbal and mineral support. Several Ayurvedic practices could help in boosting the immune system.
Our specialised treatments
address all ailments
Our ambiance will make you
feel well looked after
Talk to us to find the harmony
in mind and body